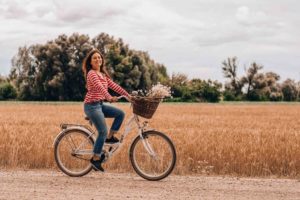 Noise pollution and noise-induced hearing loss are prevalent topics in the world of hearing. However, significant time spent simply listening to positive sounds can be beneficial to one's health. Most people do not realize how important hearing is in their functionality, but this sense plays more role than one. While spending time in nature is a known way to relax in today's stressful world, the ability to hear it matters too. Below are several health benefits one can get from listening to nature.
Think Outward
Several research groups have found that listening to nature causes one to become outward-focused rather than inward-focused. When people think only about themselves, they veer first of all toward selfishness, and secondly toward unhealthy mental habits like rumination, overthinking, and worrying. Anxiety and depression can result the more one thinks inwardly. Listening to nature sounds brings one's mind to focus outward from oneself, allowing thoughts about the world and others' lives. 
Reduce Stress
The result of thinking outwardly is a lower stress level. One's heart rate slows to a more relaxed pace, blood pressure can decrease, and the brain makes new connections that reduce its "fight or flight" nature. As spring arrives outside our windows, there are plenty of sounds to enjoy. The sounds of April showers and birds singing are worth your ten to fifteen minutes! If you are looking for a soundtrack, you may need to search around before you find one that resonates with you. Use common sense, and don't turn the volume too high.
Sleep Better
A potential side-effect of listening to nature sounds is a better night's rest. With about 25% of Americans developing insomnia each year, according to the University of Pennsylvania School of Medicine, plenty of people are ready to regain their beauty sleep. Allowing oneself that time to relax through the free sounds nature has to offer can help you at night as well as day.
No Downsides
While listening to nature sounds improves overall health, reducing stress and setting the mind on a better course, it also comes with no downsides. It does not cost you anything, it does not induce addiction, and it does not threaten your health. The better you can hear it, the better health you can be in!
Trust the Experts at Clarity Audiology & Hearing Solutions
Need help with your hearing? Clarity Hearing can help. Clarity Audiology & Hearing Solutions is an independently owned and operated clinic that focuses on quality of care and personalized, friendly service to the surrounding areas of Ellicott City, Catonsville, Columbia. Our Doctors of Audiology are highly trained with advanced degrees and take the time to provide the personalized care and attention that you need and deserve. We provide advanced hearing aid options that personally calibrated with cutting-edge digital technology to fit your hearing loss, your unique ear anatomy, and your individual listening needs.
Come in for a walk-in appointment on Tuesdays & Fridays from 10:00 am to 11:30 am or contact us to schedule an appointment by calling 410-698-6594 or visiting our contact page. Follow us on Facebook, Twitter, Pinterest, and LinkedIn for more blog posts, news, and updates!