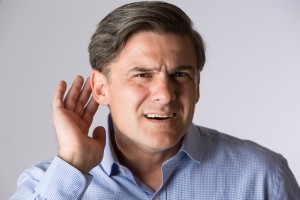 The ear is a delicate instrument. It not only gives us the ability to hear, it also controls our sense of balance. In an intricate mechanism like the ear, it can be debilitating when something goes wrong inside it. Hearing loss comes in four main forms and has many different diagnoses, and sudden deafness is one of the conditions that is relatively rare and potentially alarming.
What Is Sudden Deafness?
Sudden deafness ranks in the category of hearing loss called sensorineural, meaning it has to do with the inner ear's sensory organs. It most often happens in one ear. It can be accompanied by dizziness, a full feeling in the affected ear, or Tinnitus (a ringing in the ear.) This type of hearing loss comes on suddenly with no explanation. If one experiences this, one should seek immediate medical attention. It may go away on its own after two weeks; however, there are cases in which a more immediate diagnosis would have benefitted in the healing process.
What Are the Symptoms?
Some people report waking up one morning to find that they cannot hear out of one ear suddenly. Others discover the hearing loss when they try to use the phone. Some lose their hearing rapidly over the course of a few days instead, or hear a loud pop in their ear before losing hearing. As mentioned, sudden deafness also may include the symptoms of Tinnitus, fullness in the ear, or dizziness. It may also be included in a number of other medical conditions that point to the cause.
How Is It Diagnosed?
It is essential to see an audiologist if you experience sudden deafness. The audiologist should perform a test called a pure tone audiometry. This test helps determine what level of frequency is the minimum needed for you to hear. Your doctor may also have you take blood tests, balance tests, or imaging tests if necessary. 
How Is It Treated?
The common way of treating sudden deafness today is through steroids. These can help reduce inflammation and fight illnesses. Steroids can be taken as pills or through a shot behind the ear, although the oral method is recommended as less painful. 
Trust the Experts at Clarity Audiology & Hearing Solutions
Need help with your hearing? Clarity Hearing can help. Clarity Audiology & Hearing Solutions is an independently owned and operated clinic that focuses on quality of care and personalized, friendly service to the surrounding areas of Ellicott City, Catonsville, Columbia. Our Doctors of Audiology are highly trained with advanced degrees and take the time to provide the personalized care and attention that you need and deserve. We provide advanced hearing aid options that personally calibrated with cutting-edge digital technology to fit your hearing loss, your unique ear anatomy, and your individual listening needs.
Come in for a walk-in appointment on Tuesdays & Fridays from 10:00 am to 11:30 am or contact us to schedule an appointment by calling 410-698-6594 or visiting our contact page. Follow us on Facebook, Twitter, Pinterest, and LinkedIn for more blog posts, news, and updates!