Best Audiologist in Catonsville, Maryland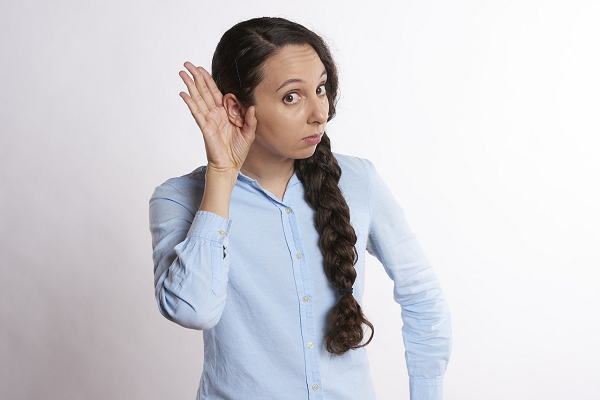 Are you having trouble with hearing loss and looking for a professional who can help bring your hearing back? Hearing loss is a severe problem, and it can be difficult working through this condition, especially by yourself. Fortunately, there are experts who can work alongside you to help restore your hearing. With the assistance of a professional audiologist, your hearing loss can get carefully analyzed by experts who can find the optimal solution for your problem. An audiologist can identify the reason for your hearing loss and take measures to restore as much of your hearing as they can. If you're trying to find the best audiologist in Catonsville, Maryland, you're looking for Clarity Audiology. We have been providing hearing loss treatments, including the use of hearing aids, for around a decade with the help of our reliable and knowledgeable staff team.
Who Are We?
Clarity Audiology is a company that specializes in the restoration of people's hearing. We have been helping people with hearing loss for over ten years with the help of our highly trained professionals who will know precisely how to help every client with their hearing troubles. Clarity Audiology is an independently owned and operated company in Ellicott City, Maryland. We diagnose and treat hearing loss for our patients, as well as fit and program hearing aids. We only have the most highly qualified staff working at Clarity Audiology, and they all love doing what they can to bring people's sense of hearing back to them. At Clarity Audiology, nothing is more important than our clients, and we will do whatever is necessary to leave you satisfied.
About Our Services
Clarity Audiology offers a plethora of services. We can offer our diagnosis, determining whether or not you have a hearing condition, and we can give our assessment for what hearing condition(s) you may have. Once we've offered our diagnosis, our experts can develop effective solutions to remedy your hearing problem. Our staff team can find the perfect hearing aid for you, and even help program it for you so it will be ready to go.
PROTECT YOUR FUTURE HEARING
"An Ounce of Prevention is Worth a Pound of Cure."
The average price of a pair of digital hearing aids rang-es from $3000-$6000. Investing in hearing protection today could prevent significant expenses in treating your hearing in the future. Furthermore, hearing aids are hearing aids, and do not restore normal hearing. You will thank yourself in the future by investing in the protection of your hearing today.
Why Should You Choose Clarity Audiology?
Clarity Audiology has some of the best staff members around to work you through your hearing problems. We are deeply invested in all of our clients, and we like to get to know more about them so we can provide the best services we can. Your wants and needs are always our top priority, and we will customize a treatment plan that is tailored to fit your needs. When you choose Clarity Audiology, you aren't just another client. Instead, you are treated as someone special, and you will receive top-notch care.
Trust the Experts at Clarity Audiology & Hearing Solutions
Need help with your hearing? Clarity Hearing can help. Clarity Audiology & Hearing Solutions is an independently owned and operated clinic that focuses on quality of care and personalized, friendly service to the surrounding areas of Ellicott City, Catonsville, Columbia. Our Doctors of Audiology are highly trained with advanced degrees and take the time to provide the personalized care and attention that you need and deserve. We provide advanced hearing aid options that personally calibrated with cutting-edge digital technology to fit your hearing loss, your unique ear anatomy, and your individual listening needs.
Contact us to schedule an appointment by calling 410-698-6594 or visiting our contact page. Follow us on Facebook, Twitter, Pinterest, and LinkedIn for more blog posts, news, and updates!
Click Here To Schedule