Hearing Aid Manufacturers
Clarity Audiology & Hearing Solutions, LLC works with a full range of quality hearing aid manufacturers to find the best hearing solution for each person, regardless of their level of hearing loss, lifestyle, or budget. As an independent audiology practice, the hearing aids we recommend will not be influenced by manufacturer contracts or sales incentives. We will recommend the product that is best for your particular hearing needs.
Phonak
Phonak makes high-quality hearing aids with discreet designs and advanced technology. Models like the Nano, an invisible-in-the-canal (IIC) style hearing aid, offer excellent sound quality, noise reduction, and natural directional hearing.  Soundrecover, Phonak's unique high frequency processing technology, provides improved high-frequency audibility to improve speech understanding, while Phonak's Noiseblock processing recognizes subtle differences between speech and non-speech sounds, removing noise while maintaining audibility.  Wireless Bluetooth technology is also available in most Phonak models.
Oticon
Oticon hearing aid models include Alta, Nera, and Ria, all designed for improved speech clarity, directionality, dimensionality, and connectivity. Oticon hearing aids can be personalized with custom fitting, detail and automation to fit your unique hearing needs.  Wireless Bluetooth technology is also available in most Oticon models.
Resound
ReSound hearing aids combine original design with solid technology for innovative hearing aids that provide excellent sound. Spatial Sense™ gives you a natural sense of where sounds are coming from, while Binaural Directionality™ II helps clarify speech in noisy listening situations.  ReSound's made-for-iPhone hearing aids also provide an excellent phone and music solution for iPhone users.
Siemens
Siemens offers hearing aids for every type of hearing loss, including invisible, waterproof, and rechargeable hearing aids. Siemens specializes in connectivity to smart devices, and offers a complete line of wireless accessories to connect hearing aids to mobile phones, TVs, MP3 players, and more.
Starkey
With a full range of styles, including invisible-in-canal, receiver-in-canal, completely-in-canal, and behind-the-ear, Starkey has custom fitting hearing aids to fit any type of hearing loss and every lifestyle. The TruLink™ app allows users to connect directly to your iPhone®, iPad® and iPod touch®.
Widex
Widex hearing aids are designed so that they suit your exact hearing loss and the way you listen. They are comfortable to wear and allow the user to hear the most natural sound possible regardless of their lifestyle or hearing needs.
Unitron
Unitron is one of the fastest-growing hearing aid manufacturers, with more than 50 years in business. Unitron develops its hearing aids with in-depth feedback from hearing healthcare professionals and extensive field trials.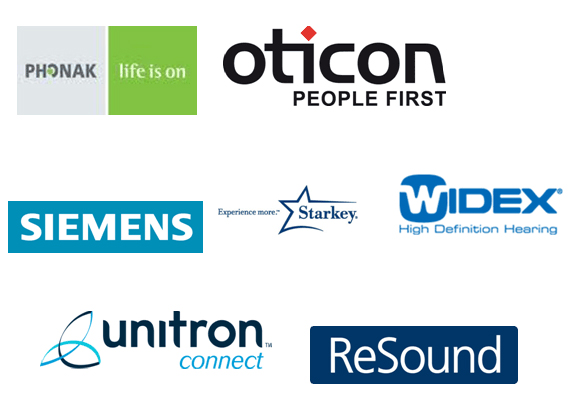 Clarity Audiology & Hearing Solutions, LLC provides hearing aids from Phonak, Unitron, Widex, Resound, Siemens, Starkey, and Oticon to patients in Ellicott City, Columbia, Catonsville, Baltimore, Sykesville and all of Howard, Carroll and Baltimore County. Contact Clarity Audiology & Hearing Solutions, LLC at 410-698-6594 to schedule a hearing evaluation.