Best Audiologist in Marriottsville, Maryland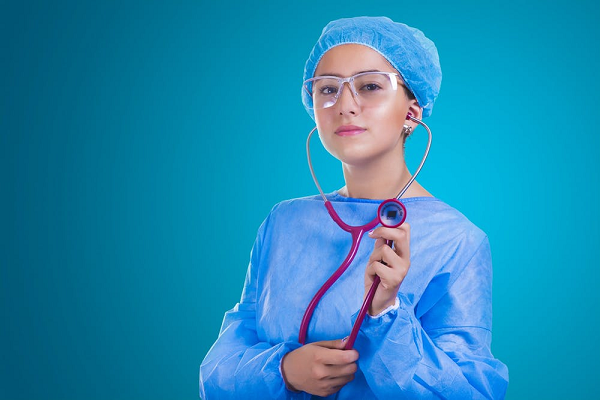 Do you or someone you know have any struggles with hearing loss? If so, you aren't alone. There are many people who have to handle hearing problems every day. When dealing with hearing problems, don't delay in getting help. You'll want to seek attention from a professional audiologist as soon as you can. Fortunately, there are hearing professionals in the state of Maryland who are highly trained to address any concern you have. An expert audiologist will do a great job at finding the cause of your problems, and they can work with you to find an ideal solution. To find the best audiologist available in Marriottsville, Maryland, turn to Clarity Audiology. Clarity Audiology has been providing hearing loss treatments and hearing aids to our customers for over a decade. With this level of experience, you know you can trust our experts to identify and remedy your hearing problems.
Who Are We?
Clarity Audiology is a company in Maryland that specializes in hearing treatments. We've been working with our customers for over ten years, and we are dedicated to finding workable solutions for whatever hearing problems you have. We are independently owned and operated in Ellicott City, Maryland. Our staff can diagnose your hearing problems before trying to find an appropriate solution for you. In addition, we offer hearing aid fittings.  At Clarity Audiology, there is nothing we won't do for our clients.
PROTECT YOUR FUTURE HEARING
"An Ounce of Prevention is Worth a Pound of Cure."
The average price of a pair of digital hearing aids rang-es from $3000-$6000. Investing in hearing protection today could prevent significant expenses in treating your hearing in the future. Furthermore, hearing aids are hearing aids, and do not restore normal hearing. You will thank yourself in the future by investing in the protection of your hearing today.
About Our Services
At Clarity Audiology, there are many services that we offer to our clients. First, we can identify whether or not you have a hearing condition. If you do have a hearing condition, we can diagnose what that hearing condition might be. Once we've diagnosed your condition, we can work with you to find a solution that is appropriate for your situation. We can even offer you hearing aids and set them up for you.
Why Go With Clarity Audiology?
At Clarity Audiology, our staff team is top of the line. We provide unrivaled care to our clients, recognizing the unique wants and needs of every client we meet. As such, we find solutions that work best for each individual client. You'll be thankful for trusting in Clarity Audiology, and we'll be happy to serve you.
Trust the Experts at Clarity Audiology & Hearing Solutions
Need help with your hearing? Clarity Hearing can help. Clarity Audiology & Hearing Solutions is an independently owned and operated clinic that focuses on quality of care and personalized, friendly service to the surrounding areas of Ellicott City, Catonsville, Columbia. Our Doctors of Audiology are highly trained with advanced degrees and take the time to provide the personalized care and attention that you need and deserve. We provide advanced hearing aid options that personally calibrated with cutting-edge digital technology to fit your hearing loss, your unique ear anatomy, and your individual listening needs.
Contact us to schedule an appointment by calling 410-698-6594 or visiting our contact page. Follow us on Facebook, Twitter, Pinterest, and LinkedIn for more blog posts, news, and updates!
Click Here To Schedule