Custom EarSleeves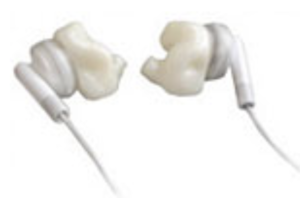 We are able to make custom earsleeves or ear pieces for any of your listening needs! We commonly hear people complain that standard earbuds or aidpods are uncomfortable or fall out of the ear. This is no surprise as everyone's ears are a different shape and size, making it impossible for one "standard" size to fit all. We can make custom earpieces for security guards at concert venues, the casual music listener, pilots, telemarketers…you name it! Our custom earbud tips have antibacterial finishes, are easy to keep clean, and are made from durable soft silicone.  Bring in any earbud or listening piece and we are happy to make a custom earsleeve to fit around it- comfortable, and customized to your unique ear anatomy!
Earbuds/AirPods
These custom earsleeves are engineered to modify the standard design of the earbuds that typically come prepackaged with cell phones and many other audio devices. One of the biggest issues with these earbuds is that they are designed as "one-size-fits-all – even though they are physically uncomfortable for most people. Due to the poor fit, many end up turning the volume up to dangerous levels, which can potentially lead to hearing damage. Our custom earmolds are designed to fit with your current earbuds to provide a more comfortable fit within the ear. Customized to your ears' exact specifications, this design also helps you prevent hearing damage by reducing the need to turn up the volume to compensate for a poor fit. Perfect for use with MP3 players, iPods, iPads, computers, and anything else where you can plug in your earbuds!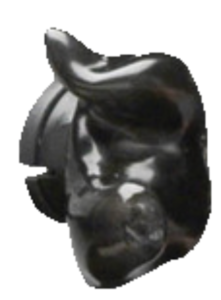 Communications Headset
Pilots and other professionals have several choices in headset communications. A thick shell or receiver style is designed to accommodate a boom to support the boom mic attachment of the headset. We can work with any type of telecommunications headset you have and make a custom earpiece that will stay in place and be comfortable to wear for extended periods.