Hearing Aid Provider in Marriottsville, Maryland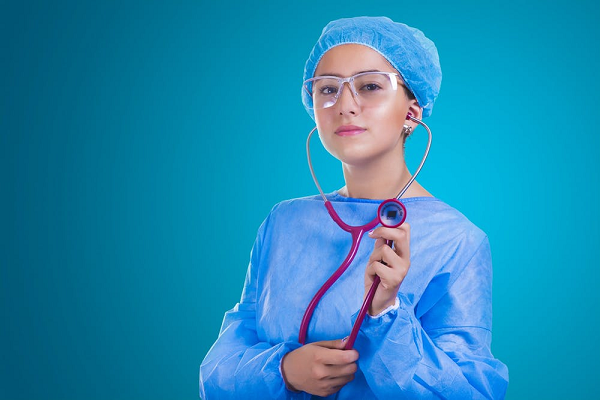 Do you have a need for hearing aids in the Marriottsville, Maryland area? If you do, then Clarity Audiology will be able to assist you. Clarity Audiology has plenty of experience in the field of audiology, so we'll have no trouble finding a hearing aid provider on our team to help you. We have been providing fittings for hearing aids for many years. With this much expertise under our belts, getting you properly fitted will be a simple process. We have figured out how to individualize our services for every client we meet, allowing for an optimal level of care and attention.
Who are We?
Clarity Audiology is an audiology company offering services in the state of Maryland. We are independently owned, and our team of seasoned audiologists will know everything to do to ensure you are given proper attention for whatever your hearing concerns may be.
We follow a tried and true process when taking care of our clients. We start by figuring out if you have a hearing condition. If you are determined to have a hearing condition, our team will figure out exactly what hearing condition you have. Once we determine your hearing condition, it becomes easier for us to come up with a solution that is most effective for you.
A treatment that we offer to our clients is the use of hearing aids. Hearing aids are devices that can help people significantly improve their sense of hearing. We have professionals on our team who can help you get fitted if you would like.
You can come to our office in Ellicott City, Maryland, if you'd like. If you drop by, our team will be more than willing to assist you.
What Our Patients are Saying
I first went to Clarity Audiology when I suspected that I needed hearing aids back in 2015, and have been with them ever since. Their staff, especially Dr. Bragg, have been very helpful and supportive, working with me to improve my hearing experience. I highly recommend them.
—M.R.
Why You Should Trust a Hearing Aid Provider From Clarity Audiology
We have more than ten years of building up experience in the realm of audiology. With all of the years building up experience, we have figured out the best way to connect with every client who comes through our doors. Our staff is highly receptive to any feedback you can give us, so make your feedback known. We wish to know how we can enhance our services so that future visits with clients can be improved.
What Makes Our Staff So Dependable?
We have stellar customer service that we offer to all of our Marriottsville, Maryland clients. We put the needs of the client before anything else. Because of this, working with our team is made as easy and painless as possible.
Trust the Experts at Clarity Audiology & Hearing Solutions
Need help with your hearing? Clarity Hearing can help. Clarity Audiology & Hearing Solutions is an independently owned and operated clinic that focuses on quality of care and personalized, friendly service to the surrounding areas of Ellicott City, Catonsville, Columbia. Our Doctors of Audiology are highly trained with advanced degrees and take the time to provide the personalized care and attention that you need and deserve. We provide advanced hearing aid options that are personally calibrated with cutting-edge digital technology to fit your hearing loss, your unique ear anatomy, and your individual listening needs.
Contact us to schedule an appointment by calling 410-698-6594 or visiting our contact page. Follow us on Facebook, Twitter, Pinterest, and LinkedIn for more blog posts, news, and updates!
Click Here To Schedule