Hearing Aids and Hearing Test in Eldersburg, Maryland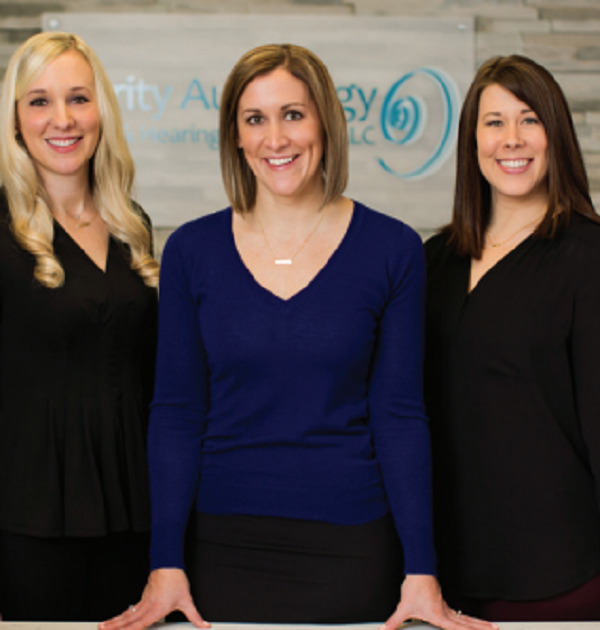 Our Doctors of Audiology not only have the highest level of training in our field, but also provide the individual, compassionate care you deserve. We are a local, independent practice and are not influenced by sales incentives or manufacturer contracts. We include a comprehensive 5-year service plan with all hearing aid purchases so that our patients are hearing their best for the long run. We participate with most major insurances, and offer payment plans and leasing options to make hearing treatment affordable for all. If you're looking for hearing aids in the Eldersburg, Maryland and Howard County area, then you want to contact Clarity Audiology!
Our Service
At Clarity Audiology, we know that hearing aids require ongoing care & maintenance beyond the initial fitting and want to partner with you to ensure you are hearing your best for the long run. For this reason, the following value-added products & services are included in the price of your new hearing aid(s) purchased through our office.
What Our Patients are Saying
I first went to Clarity Audiology when I suspected that I needed hearing aids back in 2015, and have been with them ever since. Their staff, especially Dr. Bragg, have been very helpful and supportive, working with me to improve my hearing experience. I highly recommend them.
—M.R.
Our Approach To Hearing Aid Fittings
We know that hearing aids will only be as good as they are programmed. The size, shape, and technology that go into the making of your hearing aids are all given careful consideration.
In addition to your hearing evaluation, our staff will carefully measure your ears, using Real Ear technology, all while getting to know more about your lifestyle so that we can offer you the best chance of improving your hearing. We'll even offer a 60-day risk-free trial once you've had your hearing aids fitted. If you don't end up satisfied with them, you can bring them back, and we will give you a 100% refund. We encourage follow-up visits with us to go over any fine-tuning that might be needed to improve your hearing.
Click Here To Schedule