Hearing Expert in Clarksville, Maryland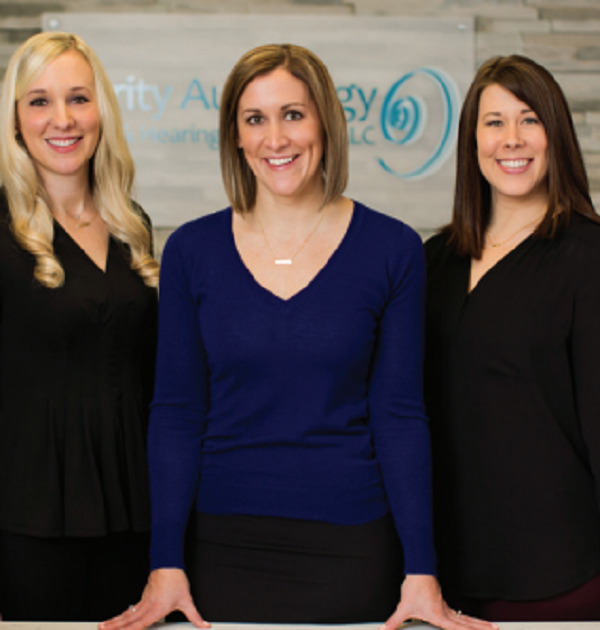 Are you concerned about the preservation of your hearing ability? Maybe you want to find a way to protect your hearing from adverse stimuli. Perhaps your hearing has already been impacted, and you're looking to restore your hearing to improve your quality of life. In either case, you'll want to work with a hearing expert who has experience dealing with all sorts of auditory issues. The only question becomes: which expert do you hire to help you out?
For a hearing expert in the Clarksville, Maryland vicinity, call on Clarity Audiology today. Our hearing experts have been in the field of audiology for plenty of years. Using all of the experience we've gathered in that time, we'll be able to identify and treat whatever hearing problems you may be experiencing.
Who Are We?
Clarity Audiology is an audiology company located near Clarksville, Maryland. The goal of our company is to give clients an improved quality of life by either treating hearing problems they have, or preventing hearing problems from ever occurring. If you're unsure of whether or not you have a hearing problem to be treated, we can also offer diagnoses to all of our clients for such a situation.
Any time we work with a client, there is a process that we follow, and it's made of multiple steps. The first step is to give a hearing evaluation to you, during which we'll determine whether or not you have a hearing problem at all. If it's determined that you have a hearing problem, we'll identify the type of problem you have so that we can create a treatment that works best for you. Lastly, once we know your type of hearing issue, we'll collaborate with you to come up with a solution to your hearing issue.
How Our Hearing Experts Help Clients
Our hearing experts have ways to both prevent and treat hearing issues that clients have. To prevent hearing problems, they offer an assortment of earplugs that can be designed to work in a variety of settings. The earplugs we give to clients will work best against auditory stimuli that are common in their everyday lives.
To treat existing hearing troubles, our hearing experts have hearing aids to offer. These hearing aids are designed to fit perfectly for each client, ensuring they are as comfortable as they are functional.
Trust the Experts at Clarity Audiology & Hearing Solutions
Need help with your hearing? Clarity Hearing can help. Clarity Audiology & Hearing Solutions is an independently owned and operated clinic that focuses on quality of care and personalized, friendly service to the surrounding areas of Ellicott City, Catonsville, Columbia. Our Doctors of Audiology are highly trained with advanced degrees and take the time to provide the personalized care and attention that you need and deserve. We provide advanced hearing aid options that are personally calibrated with cutting-edge digital technology to fit your hearing loss, your unique ear anatomy, and your individual listening needs.
Come in for a walk-in appointment on Tuesdays & Fridays from 10:00 am to 11:30 am or contact us to schedule an appointment by calling 410-698-6594 or visiting our contact page. Follow us on Facebook, Twitter, Pinterest, and LinkedIn for more blog posts, news, and updates!
Click Here To Schedule