Hearing Solutions in Catonsville, Maryland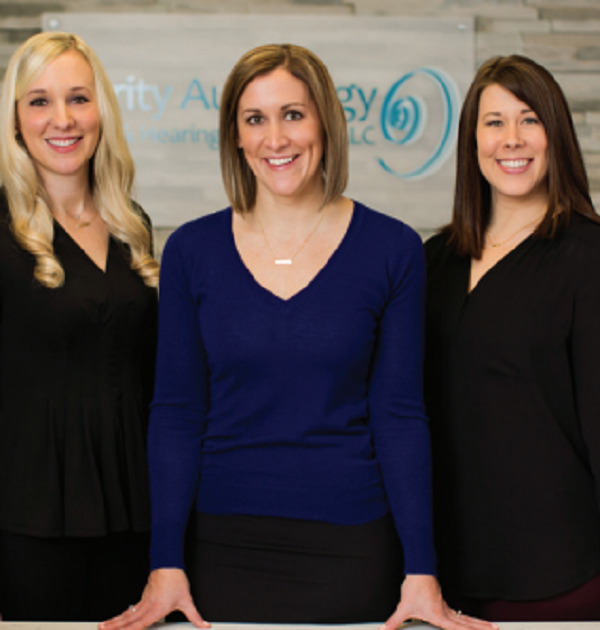 Are you looking for hearing solutions around Catonsville, Maryland? If so, then you should look to the staff at Clarity Audiology to help you out. Clarity Audiology has many years of experience finding hearing solutions for clients in the Catonsville, Maryland area. With help from our expert team, we'll be able to restore your hearing and help give you a better quality of life.
Who Are We?
Clarity Audiology is an audiology company located around Catonsville, Maryland. The goal of our company is to diagnose clients' hearing issues, then come up with effective solutions for those hearing issues so that they can live more enjoyable lives.
When you visit us, we'll first determine whether or not you have a hearing issue that's in need of resolving. We do this by performing a hearing evaluation that all of our clients receive. If we find that you do have a hearing issue, we decipher what that hearing issue is so that we'll have an easier time finding a suitable solution. Once we know what your hearing issue is, we'll present a selection of hearing solutions to you, and you can decide which one you would like to try. At Clarity Audiology, we want you to be as involved as possible in your hearing solutions.
Different Hearing Solutions We Offer
If you're looking for proactive hearing care, we offer an assortment of hearing protection options for you. We have earplugs that can protect you in all sorts of environments and situations. Here are some of the earplugs we offer:
Everyday Earplugs
Dental Earplugs
Swim Plugs
Musician Earplugs
Industrial Use Earplugs
Perhaps, however, you're currently experiencing hearing loss, and you wish to restore your hearing with our help. Fortunately, Clarity Audiology not only offers earplugs for hearing loss prevention, but we also have hearing aids that look to restore hearing that has already been lost. We'll make sure your hearing aids are customized to fit your ears perfectly. This ensures that they not only have maximum effectiveness, but they also fit comfortably on your ears. At Clarity Audiology, we want your hearing solutions to be as easy for you to use as possible.
Trust the Experts at Clarity Audiology & Hearing Solutions
Need help with your hearing? Clarity Hearing can help. Clarity Audiology & Hearing Solutions is an independently owned and operated clinic that focuses on quality of care and personalized, friendly service to the surrounding areas of Ellicott City, Catonsville, Columbia. Our Doctors of Audiology are highly trained with advanced degrees and take the time to provide the personalized care and attention that you need and deserve. We provide advanced hearing aid options that are personally calibrated with cutting-edge digital technology to fit your hearing loss, your unique ear anatomy, and your individual listening needs.
Come in for a walk-in appointment on Tuesdays & Fridays from 10:00 am to 11:30 am or contact us to schedule an appointment by calling 410-698-6594 or visiting our contact page. Follow us on Facebook, Twitter, Pinterest, and LinkedIn for more blog posts, news, and updates!
Click Here To Schedule