Hearing Test in Clarksville, Maryland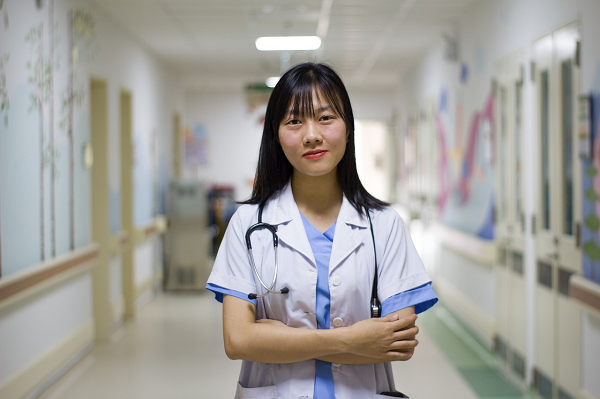 Hearing loss is a serious concern, and if you know anyone who has hearing loss, you want to seek professional assistance whenever you can. By finding the right audiologist, you can determine the cause of your hearing troubles and determine workable solutions for your problem.
One of the initial steps in the recovery process comes in the form of a hearing test. Getting your hearing tested can help a professional figure out what hearing condition you have if there is any condition at all. Understanding the condition you have, as well as the cause of the condition, can simplify the process of coming up with a solution that is suitable for your needs. Let Clarity Audiology be the company to provide you with your hearing test.
Who Are We?
Clarity Audiology is an independently owned company in Maryland. We work with our clients to decipher what hearing problems they may be facing and then figure out the ideal hearing treatment for them. We follow a multi-step process to help our clients with their hearing concerns. The first step is to figure out if the client has a hearing impairment. Next, we identify the condition, assuming there is one. Lastly, after identifying the hearing condition, we construct a solution that works best for the client. We've been doing this for years, so we'll have no trouble helping you conquer whatever hearing concerns are bothering you. We are found in Ellicott City, Maryland.
What Our Patients are Saying
I first went to Clarity Audiology when I suspected that I needed hearing aids back in 2015, and have been with them ever since. Their staff, especially Dr. Bragg, have been very helpful and supportive, working with me to improve my hearing experience. I highly recommend them.
—M.R.
Our Hearing Test Process
We at Clarity Audiology know the importance of a professional-grade hearing evaluation. By providing you with a hearing test, we can let you know how mild or severe your hearing loss is, as well as help identify potential causes and figure out what treatment options you could try.
In the first appointment you have with our team, we'll conduct a formal hearing evaluation that will allow our staff to determine the variables that led to your hearing loss. We'll also be able to rule out all of the severe health conditions that would require you getting serious medical attention.
If the hearing evaluation deduces that there is hearing loss and you could benefit from the services we offer, we'll talk about what treatments could work.
Why You Should Pick Clarity Audiology
Clarity Audiology has worked with many clients over the years and figured out how to treat all kinds of hearing impairments. When you work with us, we give you the power to decide what treatment is right for you. We know that the satisfaction of the client should always be a top priority.
Trust the Experts at Clarity Audiology & Hearing Solutions
Need help with your hearing? Clarity Hearing can help. Clarity Audiology & Hearing Solutions is an independently owned and operated clinic that focuses on quality of care and personalized, friendly service to the surrounding areas of Ellicott City, Catonsville, Columbia. Our Doctors of Audiology are highly trained with advanced degrees and take the time to provide the personalized care and attention that you need and deserve. We provide advanced hearing aid options that are personally calibrated with cutting-edge digital technology to fit your hearing loss, your unique ear anatomy, and your individual listening needs.
Contact us to schedule an appointment by calling 410-698-6594 or visiting our contact page. Follow us on Facebook, Twitter, Pinterest, and LinkedIn for more blog posts, news, and updates!
Click Here To Schedule