Hearing Test in Sykesville, Maryland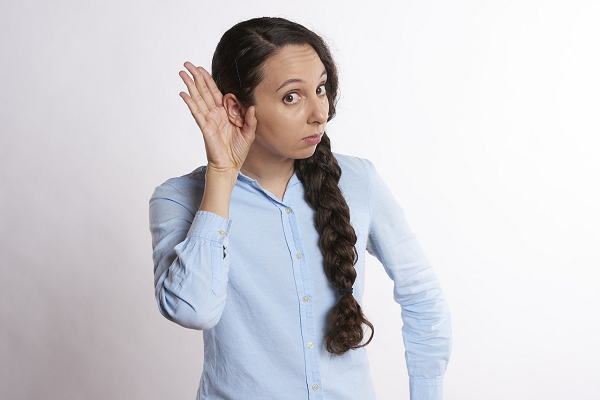 If you're experiencing hearing loss, it's best for you to get a hearing test as soon as you can. The sooner you get hearing loss addressed, the sooner you can seek out effective treatments for yourself. For this type of problem, it's necessary to have a professional work with you. Our Our professional audiologists near Sykesville, MD are experienced both at diagnosing and resolving hearing problems.
Part of coming up with a solution for your hearing loss includes undergoing a hearing test. It's because of hearing tests that audiologists can make more accurate diagnoses and formulate better solutions for their clients. Clarity Audiology is the perfect company to offer you a hearing test.
Who Are We?
Clarity Audiology is an independently owned company in Maryland, located near Sykesville. Our staff will work alongside you to diagnose your hearing condition and determine how to treat it. We utilize a multi-step approach when resolving hearing problems for clients. We first have to figure out if you have a hearing condition in the first place. If there is a hearing condition, we then determine which hearing condition you have.  Once we figure out what hearing condition you have, it lets our staff figure out what solutions will be most effective for treating you. When you work with us, finding solutions for your hearing problems is made easy. Visit us today in Ellicott City, Maryland.
What Our Patients are Saying
I first went to Clarity Audiology when I suspected that I needed hearing aids back in 2015, and have been with them ever since. Their staff, especially Dr. Bragg, have been very helpful and supportive, working with me to improve my hearing experience. I highly recommend them.
—M.R.
Our Hearing Test Process
After working with clients for many years, we have become highly experienced at performing hearing tests and understanding what we can do to help our clients.
Your first visit with us will include a formal hearing evaluation. It's during this evaluation when we will deduce why you have developed hearing loss. At the same time, we'll try ruling out any major health conditions that would need you to seek medical attention.
If we determine that you have some level of hearing loss, we'll figure out a solution that works for you based on the nature of the condition and what caused it.
Why You Should Pick Clarity Audiology
Clarity Audiology helps all types of clients with a wide variety of hearing concerns. Our experience is as deep as it is wide in the field, and with our help, it will be no trouble finding the perfect solution for your hearing problems. We even give you the power to decide on a solution yourself. After presenting you with your viable options for treatment, we'll let you decide which one you want to try. It's this personalized level of treatment that makes Clarity Audiology stand out amongst other companies.
Trust the Experts at Clarity Audiology & Hearing Solutions
Need help with your hearing? Clarity Hearing can help. Clarity Audiology & Hearing Solutions is an independently owned and operated clinic that focuses on quality of care and personalized, friendly service to the surrounding areas of Ellicott City, Catonsville, Columbia. Our Doctors of Audiology are highly trained with advanced degrees and take the time to provide the personalized care and attention that you need and deserve. We provide advanced hearing aid options that are personally calibrated with cutting-edge digital technology to fit your hearing loss, your unique ear anatomy, and your individual listening needs.
Contact us to schedule an appointment by calling 410-698-6594 or visiting our contact page. Follow us on Facebook, Twitter, Pinterest, and LinkedIn for more blog posts, news, and updates!
Click Here To Schedule