Manage Hearing Loss in Columbia, Maryland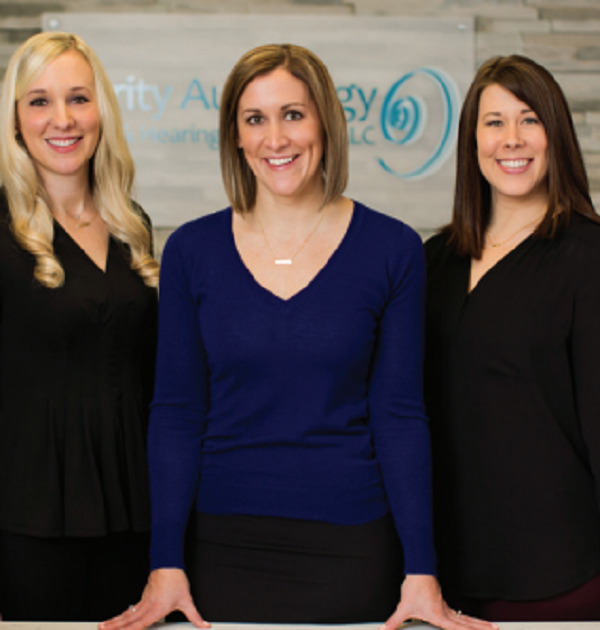 Are you or someone you know dealing with hearing loss? Hearing loss can negatively influence your quality of life, and as such, you'll want to find ways to address the issue. To do this, you should find an audiology company that can help you manage hearing loss, but which company should you hire for the job?
For a company in Columbia, Maryland that can help you manage hearing loss, call on Clarity Audiology & Hearing Solutions. Our staff has been in the field of audiology for years. With this level of experience, we'll have no trouble finding an effective solution to help you manage hearing loss that you have.
Who Are We?
Clarity Audiology is an audiology company located around Columbia, Maryland. The goal of our company is to help clients with any of their hearing problems and/or concerns. To accomplish this goal, our company offers a wide selection of audiology services.
We offer diagnoses to determine if there are any hearing issues that are in need of addressing. If we determine a client has hearing issues, we identify what the issues are. Finally, once we understand what hearing issues our clients have, we formulate solutions that will help them deal with said issues. We do this in order to help improve the quality of life of every client we assist.
How We Help You Manage Hearing Loss
The first step to managing your hearing loss is to identify that it's there in the first place. Fortunately, our audiologists can work with you to identify any hearing loss you may have. During your hearing check with us, we'll ask you questions regarding how your hearing performs in different settings. This will give us a better idea of how to improve your hearing.
Next, we offer different hearing loss solutions based on the condition of your hearing. For those without hearing loss, we offer protection in the form of earplugs that can shield your ears from excess audio stimuli. For those who already have hearing loss, we can fit you with hearing aids. These hearing aids will be designed precisely for your needs in order to ensure they work as optimally as possible.
Trust the Experts at Clarity Audiology & Hearing Solutions
Need help with your hearing? Clarity Hearing can help. Clarity Audiology & Hearing Solutions is an independently owned and operated clinic that focuses on quality of care and personalized, friendly service to the surrounding areas of Ellicott City, Catonsville, Columbia. Our Doctors of Audiology are highly trained with advanced degrees and take the time to provide the personalized care and attention that you need and deserve. We provide advanced hearing aid options that are personally calibrated with cutting-edge digital technology to fit your hearing loss, your unique ear anatomy, and your individual listening needs.
Come in for a walk-in appointment on Tuesdays & Fridays from 10:00 am to 11:30 am or contact us to schedule an appointment by calling 410-698-6594 or visiting our contact page. Follow us on Facebook, Twitter, Pinterest, and LinkedIn for more blog posts, news, and updates!
Click Here To Schedule