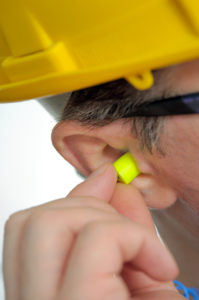 Noises and sounds are a normal part of everyday life, but sometimes, we can do better without them. Hearing loss affects people all across the United States, and many cases are due to exposure to loud noises. Limiting noise can both save your hearing and eliminate distractions. Wearing earplugs can be highly beneficial after all.
Sleeping
If you have trouble sleeping, limiting distracting noises could help you get that deeper, undisturbed night's rest that you need. By using earplugs, you can get rid of those quiet but annoying sounds like snores, other people awake in the house, and the monsters that go "bump" in the night. A night of healthy sleep is finally in reach without having to use sleep medications.
Studying
According to various studies, background noise can actually help the brain to keep concentrating during a long study session. However, quiet can be helpful too. For tasks that require a lot of brainpower and focus, silence may be key in achieving the desired results. Earplugs, once again, come to the rescue.
Doing Loud Work
If you are working a blender to make a smoothie or mowing your 12-acre plot of land, you might want to use earplugs as you do the job. Loud noises, when hitting a specific decibel level, can temporarily or permanently damage one's hearing. Professionals in different industries like construction, car racing, and classical music performance use earplugs to protect their hearing from long exposure to such sounds. 
Going to Concerts
Music concerts are also a place where you may want to bring your earplugs, especially if you are going to be close to the stage. Standing next to speakers at a concert can make your ears feel like foam! No matter how "uncool" your earplugs may look, you will thank them later when you find you still have your hearing.
Can Earplugs Be Dangerous?
Wearing earplugs also poses a few risks, but these are minimal. It is possible to get impacted earwax from using them, and in some cases they may cause an ear infection. Cleaning out your ears regularly and replacing your earbuds when they get too dirty will keep your ears clean and safe while using these nifty devices. 
Trust the Experts at Clarity Audiology & Hearing Solutions
Need help with your hearing? Clarity Hearing can help. Clarity Audiology & Hearing Solutions is an independently owned and operated clinic that focuses on quality of care and personalized, friendly service to the surrounding areas of Ellicott City, Catonsville, Columbia. Our Doctors of Audiology are highly trained with advanced degrees and take the time to provide the personalized care and attention that you need and deserve. We provide advanced hearing aid options that personally calibrated with cutting-edge digital technology to fit your hearing loss, your unique ear anatomy, and your individual listening needs.
Come in for a walk-in appointment on Tuesdays & Fridays from 10:00 am to 11:30 am or contact us to schedule an appointment by calling 410-698-6594 or visiting our contact page. Follow us on Facebook, Twitter, Pinterest, and LinkedIn for more blog posts, news, and updates!