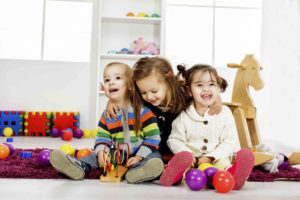 An ear infection can happen at any time in life, but it can be more troubling when it is your child who has it. It can be easy to miss the signs, but some are more serious than others. Thankfully, it is not a case too large for a parent to handle. Here's a brief study of infant ear infection.
Why Do Infants Get Ear Infections?
Babies and toddlers are more likely to get an ear infection because their eustachian tubes, which connect the ear to the throat, are smaller and more horizontal, making it harder for them to drain. Their immune systems are also less developed, so it takes longer to fight off germs. Because infant ear infection consists of bacteria getting inside the middle ear or the eustachian tube, the most common way this happens is if the child has a cold.
Signs of Infant Ear Infection
Infant ear infection may result in the child being more fussy than usual, having a poor appetite, and having trouble sleeping. Even worse, an infant may have fever, ear drainage, ear pain, vomiting, or diarrhea as a result. More often, fussiness is the only symptom. If you sense something is wrong, check with your child's doctor as soon as possible.
Treatment for Infant Ear Infection
If the baby is under six months of age, the doctor will likely prescribe antibiotics. However, if the baby is between six months and two years old, there may be only observation and no antibiotics. Ear infections typically clear up on their own in adults, so antibiotics are discouraged at a certain point. After two years, the doctor will most likely recommend observation only.
Ways to Prevent Infant Ear Infection
Thankfully, parents can help prevent infant ear infection from happening at all. Breastfeeding for the first year instills rich nutrients in the baby that help it to fight off bacteria early on. Keeping the baby in a healthy environment is also helpful. Do not smoke, as the rate for developing an ear infection from second-hand smoke is higher. Keep your child clean by regularly washing hands and avoiding places where sickness is more likely found.
Trust the Experts at Clarity Audiology & Hearing Solutions
Need help with your hearing? Clarity Hearing can help. Clarity Audiology & Hearing Solutions is an independently owned and operated clinic that focuses on quality of care and personalized, friendly service to the surrounding areas of Ellicott City, Catonsville, Columbia. Our Doctors of Audiology are highly trained with advanced degrees and take the time to provide the personalized care and attention that you need and deserve. We provide advanced hearing aid options that personally calibrated with cutting-edge digital technology to fit your hearing loss, your unique ear anatomy, and your individual listening needs.
Come in for a walk-in appointment on Tuesdays & Fridays from 10:00 am to 11:30 am or contact us to schedule an appointment by calling 410-698-6594 or visiting our contact page. Follow us on Facebook, Twitter, Pinterest, and LinkedIn for more blog posts, news, and updates!