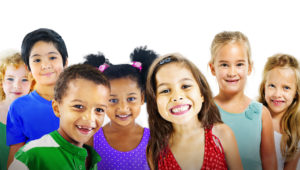 When someone thinks of hearing loss, one might imagine someone who is getting old. While hearing loss is one common sign of aging, it is becoming more prevalent in younger generations, even teenagers and young adults. It is concerning news, given the consequences that hearing loss may have on anyone. Here is a look at this pressing issue.
Higher Rates of Hearing Loss
In the United States, one in five teenagers may risk developing hearing loss as they age. According to the CDC, 14.9% of children between the ages of six and nineteen had hearing loss in 2019. The rate of hearing loss has decreased slightly in young adults, but continues to be a completely preventable yet injurious phenomenon.
Consequences of Hearing Loss
Studies have demonstrated that hearing is closely linked with the function of the brain. Without the proper signals going from the ear to the brain, it can no longer interpret speech as well. In older individuals, hearing loss can lead to memory loss or dementia. Without hearing, the brain shuts down what it doesn't use anymore and may begin to decline. A decline in cognition due to hearing problems can also happen to the young, even if it is to a lesser degree. Ultimately, a lack of hearing will cut someone off from communication with others, which need not happen with proper care.
Causes of Hearing Loss in Youth
Noise pollution is the main source of hearing loss in children, teens, and young adults. The use of headphones and earbuds at high volume continues to be a prevalent bad habit among the youth. Attendance of concerts and other loud public events can also cause noise-induced hearing loss. Even using some household items like lawnmowers, blenders, and hair dryers can damage one's ears. Some studies have also linked obesity to hearing issues.
How to Reduce the Risk
Noise-induced hearing loss is usually preventable. If planning to go to a noisy vicinity or use tools that have a high decibel level, take precautions and wear earplugs if necessary. Teach and advise your children to keep the volume of their listening devices down to a minimum, and encourage a healthy diet and exercise. For further hearing health information, or for an expert hearing evaluation, contact Clarity Audiology! 
Trust the Experts at Clarity Audiology & Hearing Solutions
Need help with your hearing? Clarity Hearing can help. Clarity Audiology & Hearing Solutions is an independently owned and operated clinic that focuses on quality of care and personalized, friendly service to the surrounding areas of Ellicott City, Catonsville, Columbia. Our Doctors of Audiology are highly trained with advanced degrees and take the time to provide the personalized care and attention that you need and deserve. We provide advanced hearing aid options that personally calibrated with cutting-edge digital technology to fit your hearing loss, your unique ear anatomy, and your individual listening needs.
Come in for a walk-in appointment on Tuesdays & Fridays from 10:00 am to 11:30 am or contact us to schedule an appointment by calling 410-698-6594 or visiting our contact page. Follow us on Facebook, Twitter, Pinterest, and LinkedIn for more blog posts, news, and updates!