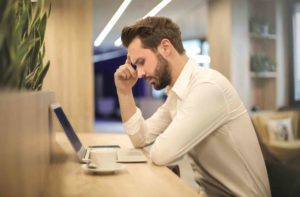 Tinnitus is a loud ringing in the ears. It can be quite stressful for people who suffer from it. The constant noise in the head is cumbersome and can prove to be incredibly difficult. Ringing in the ears is hard to deal with. But, there is hope for those suffering from tinnitus. Listed below are a few ways to minimize it.
Understanding Tinnitus
Tinnitus is a sound in the head that, unfortunately, doesn't have an external source. The ringing is within the ear itself, which can really negatively impact men and women who have it. For many suffering from tinnitus, the sound is simply a ringing noise. However, for others, the sound they hear may be more of a whistling or a buzzing. Whatever the type, the annoyance and discomfort remain, and the sound people hear can either come from one ear or the other and sometimes both. However, almost everyone will experience tinnitus at some point in their lives. The persistence of tinnitus is harmful to people's ocular health. Although there is no cure for chronic tinnitus, there are ways to mitigate its severity. 
Inside The Ear
Getting to the nitty-gritty of what is actually going on inside your ear can provide some helpful insight into how to reduce the severity of the symptoms associated with tinnitus. Most of the individuals who seek treatment or medical help for their tinnitus will traditionally experience a constant buzzing sound that is subjective. No one can hear it except the patient. Therefore, tinnitus may arise virtually anywhere along the entire auditory pathway. Tinnitus can stem from anywhere, beginning with the outer ear all the way into the middle and inner ear. That being said, one of the more common causes of tinnitus is damage to hair cells within the cochlea. These cells are the ones that help transform sound waves into nerve signals in the ear. When these microscopic hairs go awry, the noise that would be interpreted by the brain correctly turns into an internal ringing instead.
Trust the Experts at Clarity Audiology & Hearing Solutions
Need help with your hearing? Clarity Hearing can help. Clarity Audiology & Hearing Solutions is an independently owned and operated clinic that focuses on quality of care and personalized, friendly service to the surrounding areas of Ellicott City, Catonsville, Columbia. Our Doctors of Audiology are highly trained with advanced degrees and take the time to provide the personalized care and attention that you need and deserve. We provide advanced hearing aid options that personally calibrated with cutting-edge digital technology to fit your hearing loss, your unique ear anatomy, and your individual listening needs.
Come in for a walk-in appointment on Tuesdays & Fridays from 10:00 am to 11:30 am or contact us to schedule an appointment by calling 410-698-6594 or visiting our contact page. Follow us on Facebook, Twitter, Pinterest, and LinkedIn for more blog posts, news, and updates!